"Quality above all" is a foremost important title in our industry. Not so long ago, several parts distributors, many of whom are no longer in business, faced a situation rendering their inventories at next to zero value due to a distribution prerequisite that was not met; "Traceability".
Not so with Delta Aviation, all material supplied by our company are not only traceable back to an airline, distributor or original manufacturer, but also meet FAA standards. Operators have always given the highest priority to this issue and when keeping aircraft flying the quality of spare parts is of vital importance to the safety of operation.
Delta Aviation, Inc. is an accredited company that complies with the latest FAA Advisory Circular 00-56B. In addition to our own internal audit program, we are regularly audited by airlines, OEMs, MROs and ISO accredited certification bodies.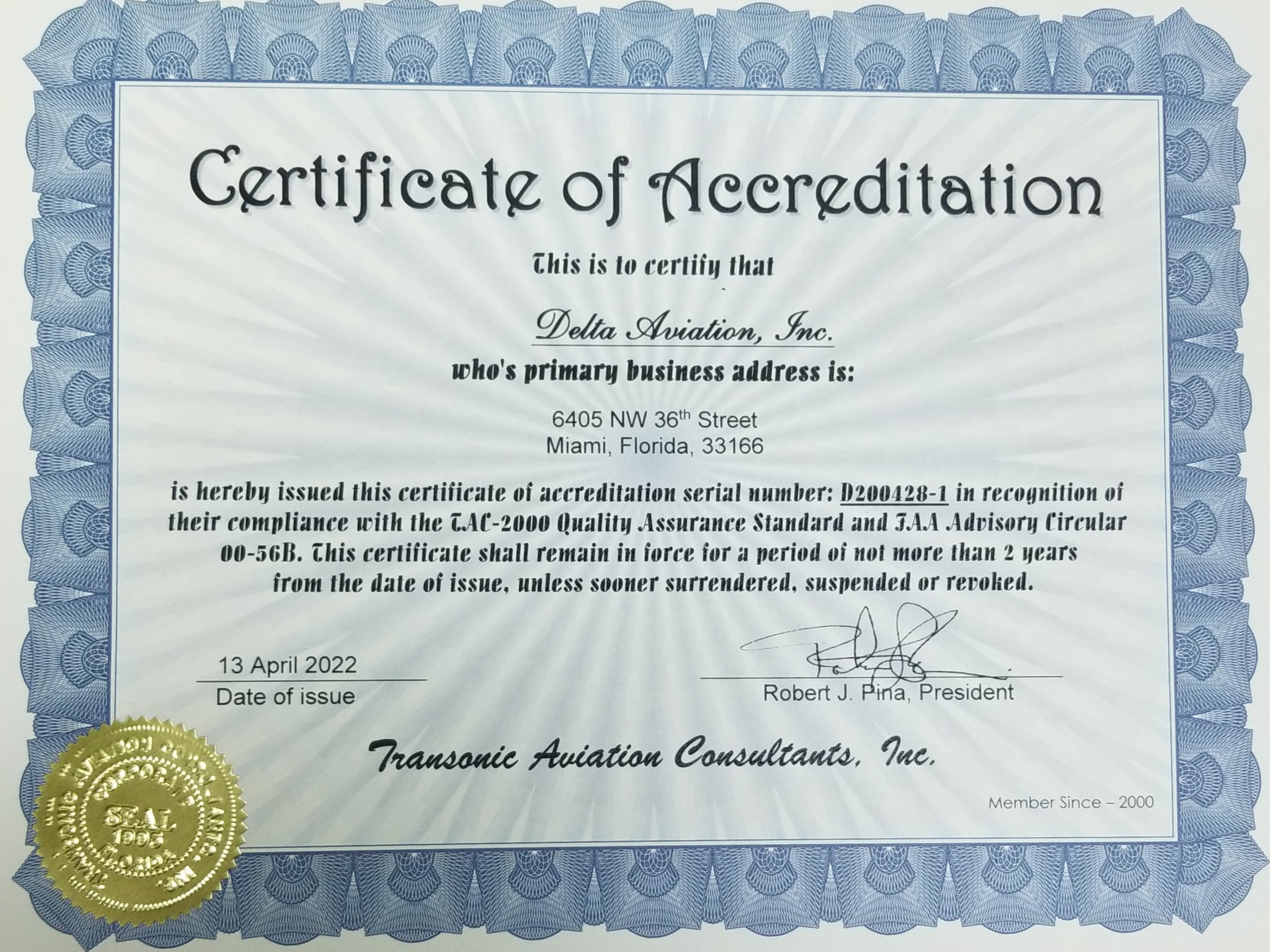 Delta Aviation Inc.
We have been in the business of supplying aircraft parts and other related products to major airlines throughout the world since 1988.